Veil Garden
The International Garden Festival, set on the site of Les Jardins de Metis in Quebec, Canada, is recognized as one of the most important events of its kind in North America and one of the two leading annual garden festivals in the world. The Veil Garden, designed in response to the proposed theme of "Paradise", was selected to be exhibited and was opened to the public on 26 June 2010. Rooted in Ancient Mesopotamia, the Paradise Garden serves as one of the fundamental original garden typologies from which most modern gardens derive. Enclosed and arranged in an archetypal quadripartite pattern, these gardens reflect the image of an earthly horticultural delight. While the underlying geometric form has remained relatively consistent for 2,500 years, the embedded symbolism and functionality has evolved in response to geography and culture.
Using a palette of frost fence walls, plantings and common yard ornaments, the garden explores the idea of paradise through varied cultures and economies while retaining the allegory inherent to the ancient gardens. The enclosed compositions of kitsch yard objects alongside plant species each with adaptive features relating to the four classical elements, are intended to produce an affect that is equally private, personal and mass-produced.
Installation

The design team worked hands-on in close collaboration with Reford Gardens' staff to bring the project to its final completion on site. Low-tech, often improvisational construction, and assembly techniques helped to inform and shape the garden's final realization. The design team has returned each summer since the initial installation in order to make alterations and additions to both the garden's structure and content. In this way, the garden is presented each year as a continuously evolving exhibit.
Projects
DIGSAU
340 North 12th Street
Suite 421
Philadelphia, PA 19107
v 215.627.0808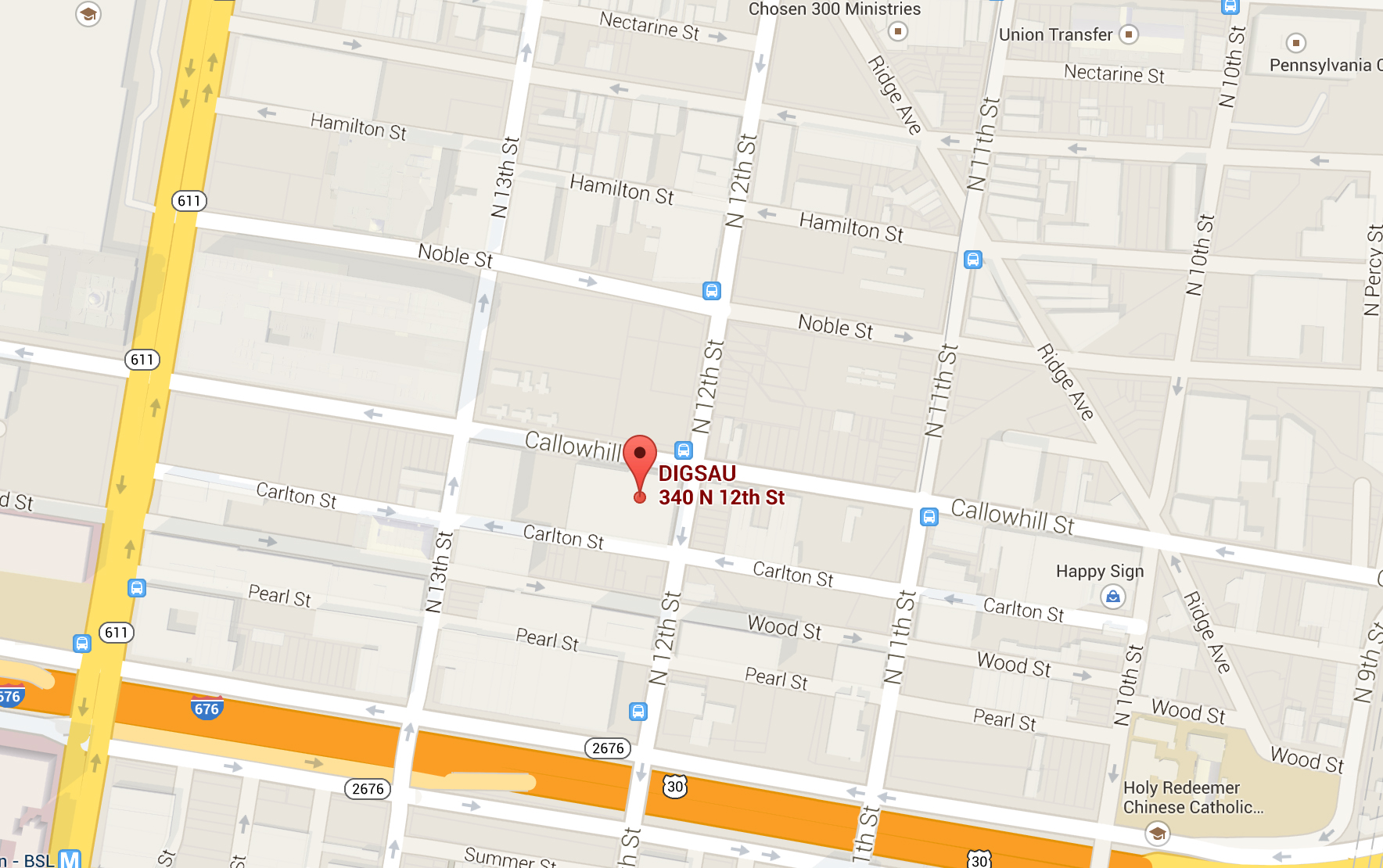 If you would like to be considered for an internship or full-time position, e-mail a cover letter, resume, references and portfolio to employment@digsau.com as one PDF document.  Please limit attachments to 2MB.  We will respond to you should the appropriate opportunity be available.  No phone calls please. 
---
Transparency in Coverage—Machine Readable Files