This screen wall was designed and constructed to separate the bookstore from the main hall at the newly renovated Center for Architecture + Design.  Using donated material from Shildan Inc., the screen creates visual connectivity between the street and the programming in the main hall and gallery.  All time and materials for the project where provided pro bono by the architect and the manufacturer.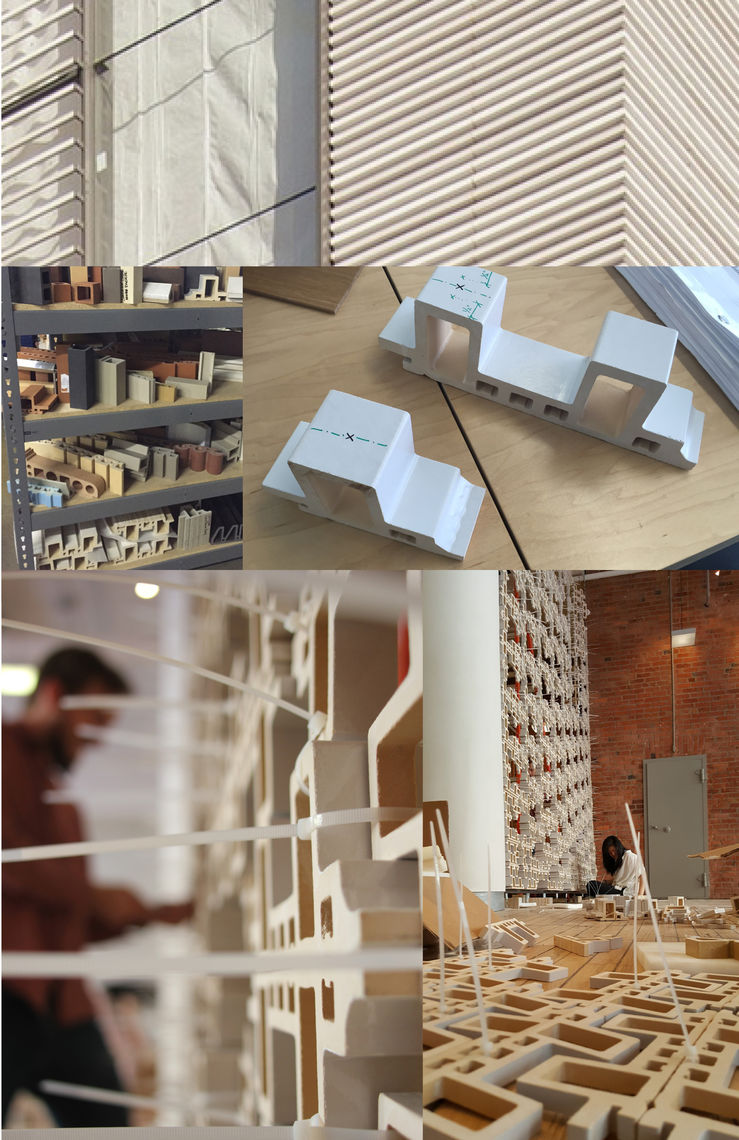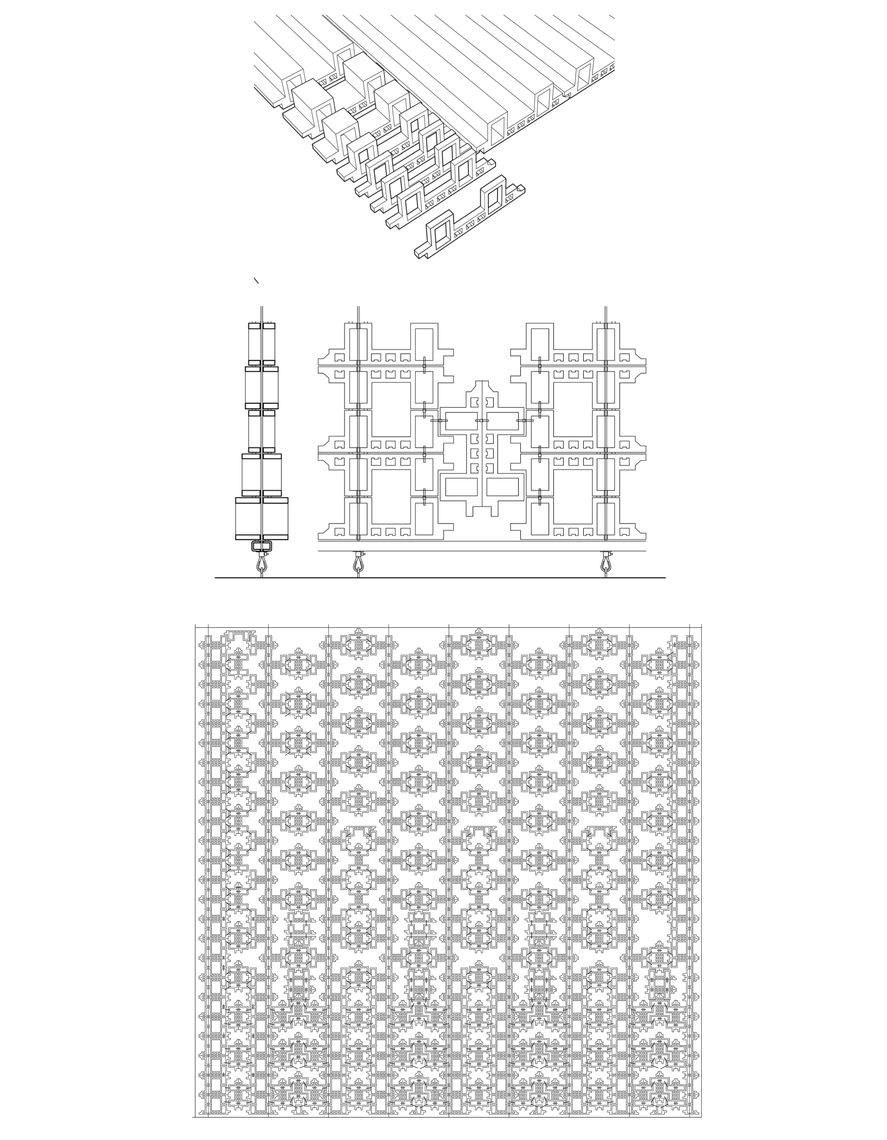 The newly rebranded Center for Architecture + Design showcases the innovative work of architects and the allied design professions.  In addition to providing a separation screen between the store and the main hall, the screen wall explores the creative process writ large. Revealing the intriguing cross section of an otherwise familiar material became the inquiry.  Joining this material in an unconventional yet sturdy way became the tectonic challenge.  Aggregating the connection details into a simple, functional, and ephemeral pattern invites the next level of inquiry about how we can a think differently about the world around us through design. 
Projects
DIGSAU
340 North 12th Street
Suite 421
Philadelphia, PA 19107
v 215.627.0808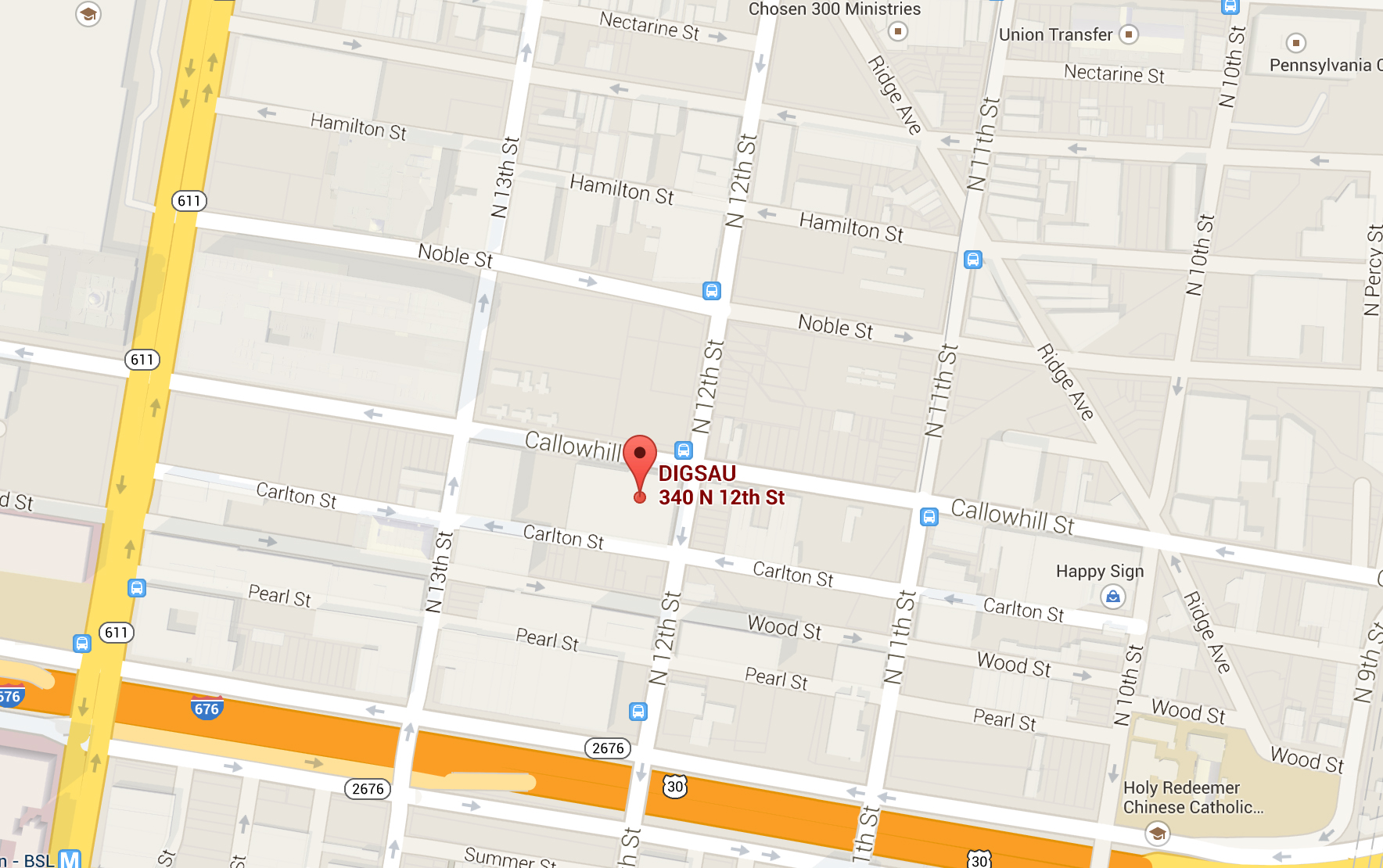 If you would like to be considered for an internship or full-time position, e-mail a cover letter, resume, references and portfolio to employment@digsau.com as one PDF document.  Please limit attachments to 2MB.  We will respond to you should the appropriate opportunity be available.  No phone calls please. 
---
Transparency in Coverage—Machine Readable Files