The Eli and Edythe Broad Art Museum at Michigan State University spearheaded a public discussion and exhibition to imagine the expanded role of design in the future of its local community. The project—exploring the recent urban and civic growth of East Lansing—called upon leaders in design and architecture from across the country to engage in creative dialogue with community members and develop speculative designs that collectively envision a city of the 21st century. The designs, and the process behind their development, culminated in a popular 9 month exhibition in the main gallery of the Zaha Hadid designed Broad MSU.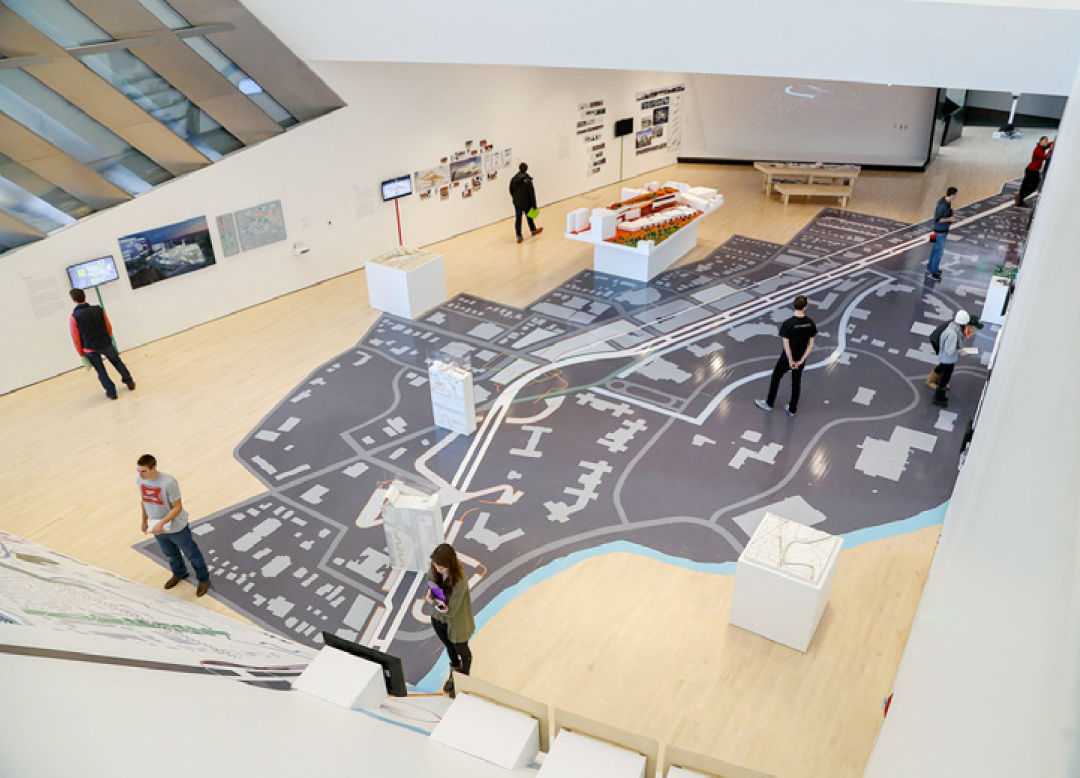 The process involved a series of lectures, discussions, and events to spark conversation between East Lansing community members and our design team.  Addressing themes and issues arising from these conversations, we selected a project site along the Michigan/Grand River Avenue corridor and created a conceptual proposal for how that site might be developed in the future.
As in many small American cities, the downtown area of East Lansing decreased in importance in the day-to-day lives of many of the city's inhabitants in the second half of the twentieth century. Today the city is anticipating gaining residents, businesses, and visitors downtown. A series of master planning efforts have laid out long range visions for the city, but in the absence of significant development they have also generated a bit of skepticism and master plan fatigue.  Our proposal asked if the development of one large mixed use "building" could provide a level of density, diversity, and vibrancy to both positively impact the existing city and its infrastructure AND spur an organic growth of future projects? 
The site is notable for its mixed use zoning and the grand scale of the parking ramps. This project explores the transposition of Collegeville's horizontal layering of zoning to a vertical one. The utilitarian parking ramp, necessary yet despised, serves to stitch together the layers and provides a vertical streetscape. Traditional streetscape typologies are re-imagined as rampscape typologies that present new opportunities for public space activated by automobiles, bicyclists, pedestrians, landscape, and mixed-use programming.
Projects
DIGSAU
340 North 12th Street
Suite 421
Philadelphia, PA 19107
v 215.627.0808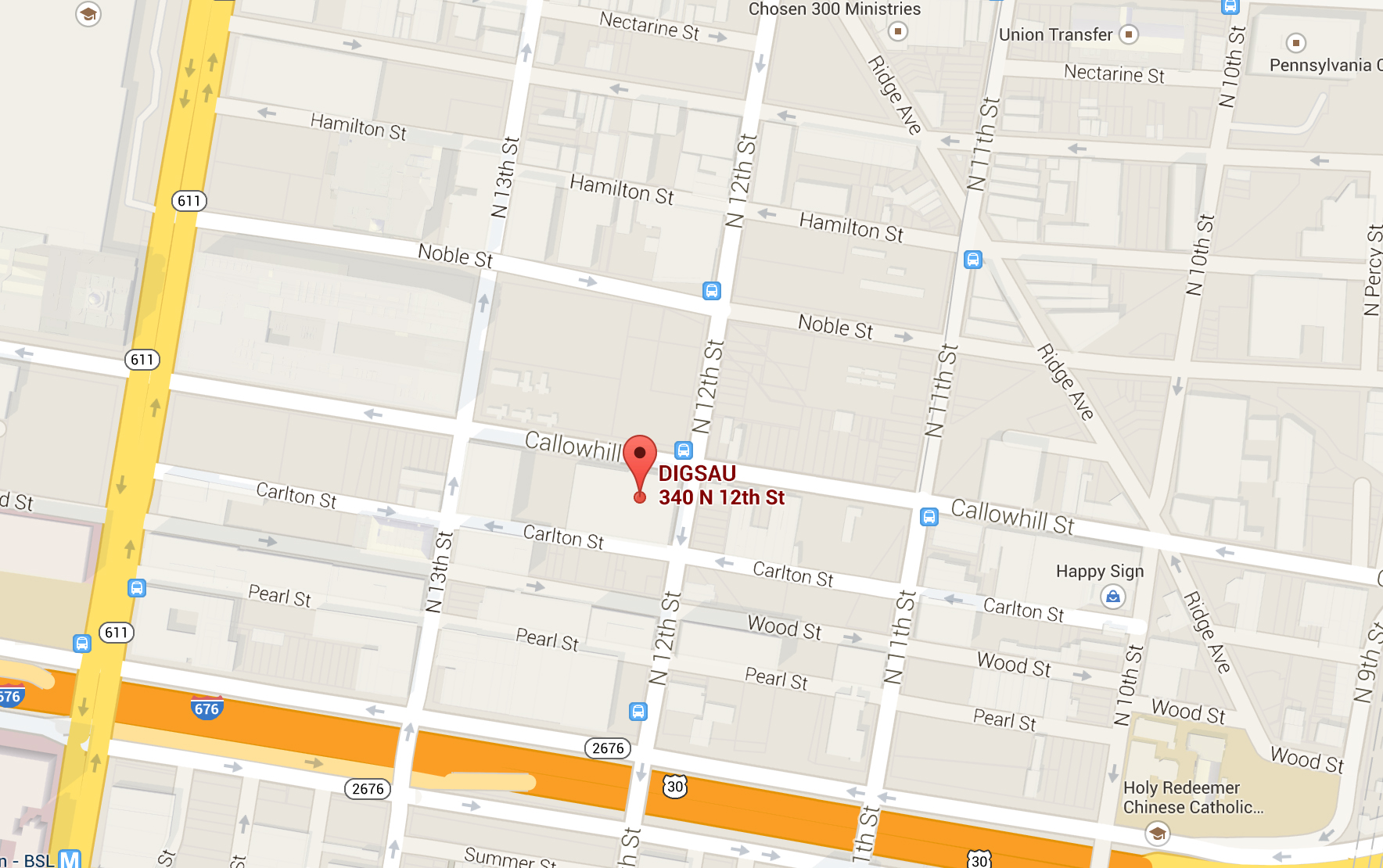 If you would like to be considered for an internship or full-time position, e-mail a cover letter, resume, references and portfolio to employment@digsau.com as one PDF document.  Please limit attachments to 2MB.  We will respond to you should the appropriate opportunity be available.  No phone calls please. 
---
Transparency in Coverage—Machine Readable Files