Process
We engage the design process with no preconceived design solutions or aesthetic agenda. Our iterative process frames key issues, invites open discussion, and builds a broad sense of ownership. Integrating the ideas and expertise of client representatives, consultants, and builders expands the opportunity for creative thinking and innovative problem solving. We explore the context, constraints, and factors that define each project to identify project goals and opportunities for innovation. Project goals are supported by comprehensive research, continuous analysis and feedback, and relevant metrics.
We take pride in our ability to listen, ask thoughtful questions, and conduct an open design process based on inclusiveness, reasoned debate, and mutual respect. We approach each project with no preconceived solution, but with a desire to listen, observe, and inquire. Key decisions are evaluated by the project team and consensus reached, representing not a compromise but a shared commitment to meaningful solutions. 
DIGSAU
340 North 12th Street
Suite 421
Philadelphia, PA 19107
v 215.627.0808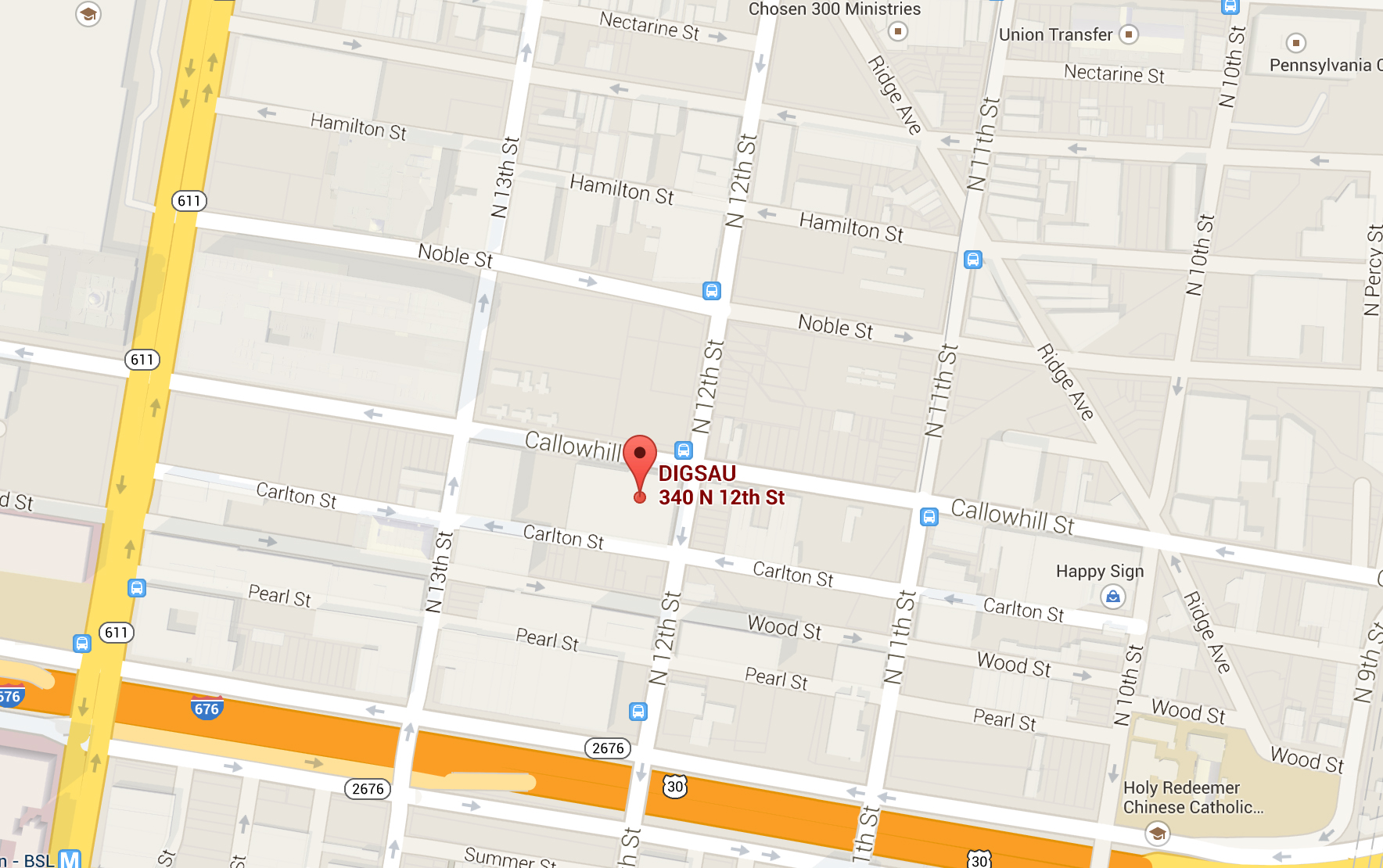 If you would like to be considered for an internship or full-time position, e-mail a cover letter, resume, references and portfolio to employment@digsau.com as one PDF document.  Please limit attachments to 2MB.  We will respond to you should the appropriate opportunity be available.  No phone calls please.