Philosophy
We believe architecture can allow people to uncover/discover connections between each other, place, history, and time. We believe these connections empower and inspire people to be more creative, productive, and fulfilled.
Our studio aspires to develop places that – through the use of form, space, light, and material – convey potent ideas and connect to the human spirit. We are generalists. Our diverse backgrounds and a broad range of partnerships allow us to execute innovative projects across a wide range of project types. We have a broad view of architecture, how it is made, and who makes it. We work together rather than working alone, and a culture of open dialogue ensures that all voices are heard and encourages full exploration of ideas. 
DIGSAU
340 North 12th Street
Suite 421
Philadelphia, PA 19107
v 215.627.0808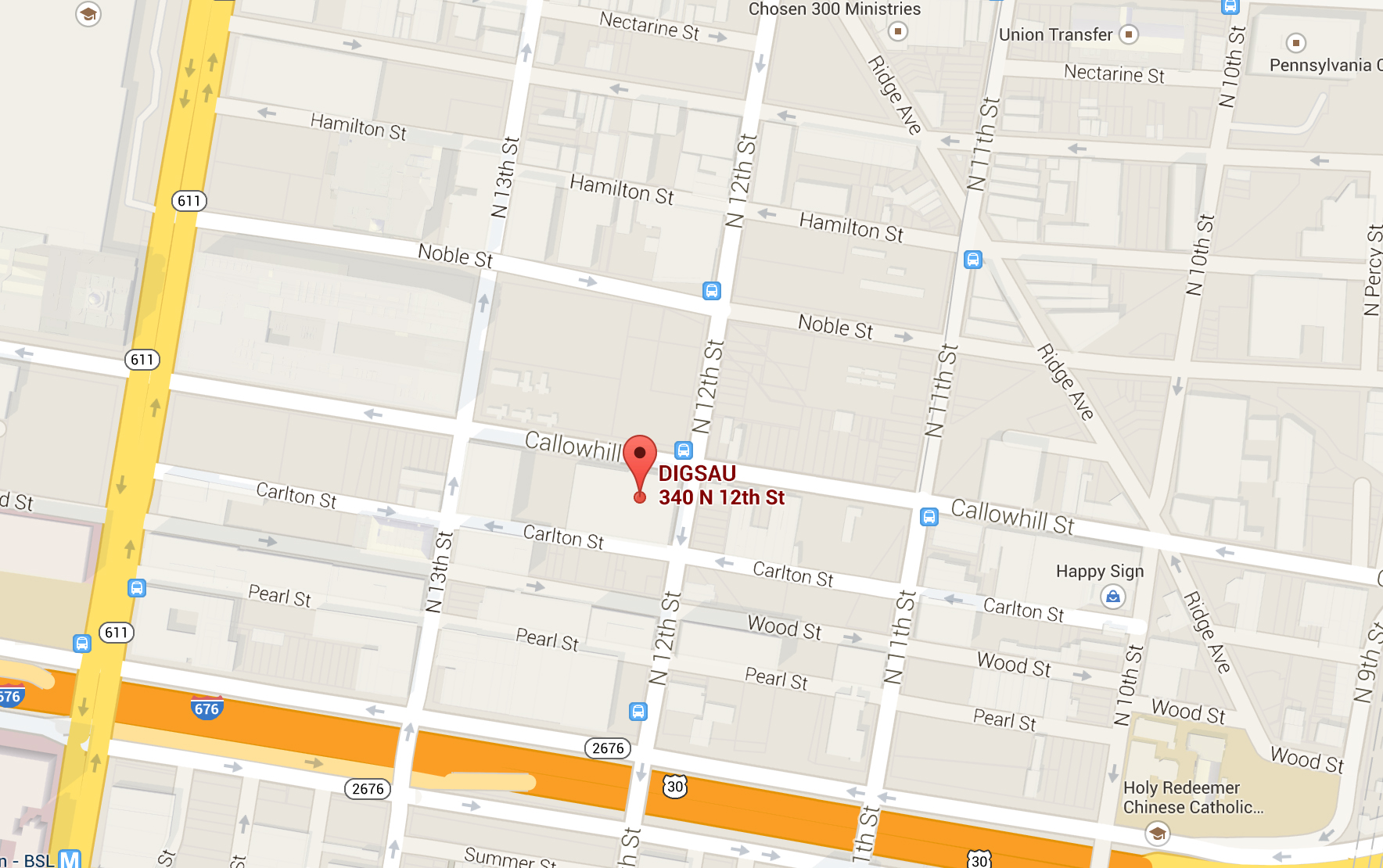 If you would like to be considered for an internship or full-time position, e-mail a cover letter, resume, references and portfolio to employment@digsau.com as one PDF document.  Please limit attachments to 2MB.  We will respond to you should the appropriate opportunity be available.  No phone calls please.