Culture
Our collaboration extends beyond the projects and clients that drive and inspire us.  We take opportunities within and beyond the office to engage in activities that allow us to better know each other, our world, and our role in it.  We're serious about what we do, and we have a great time doing it. 
DIGSAU
340 North 12th Street
Suite 421
Philadelphia, PA 19107
v 215.627.0808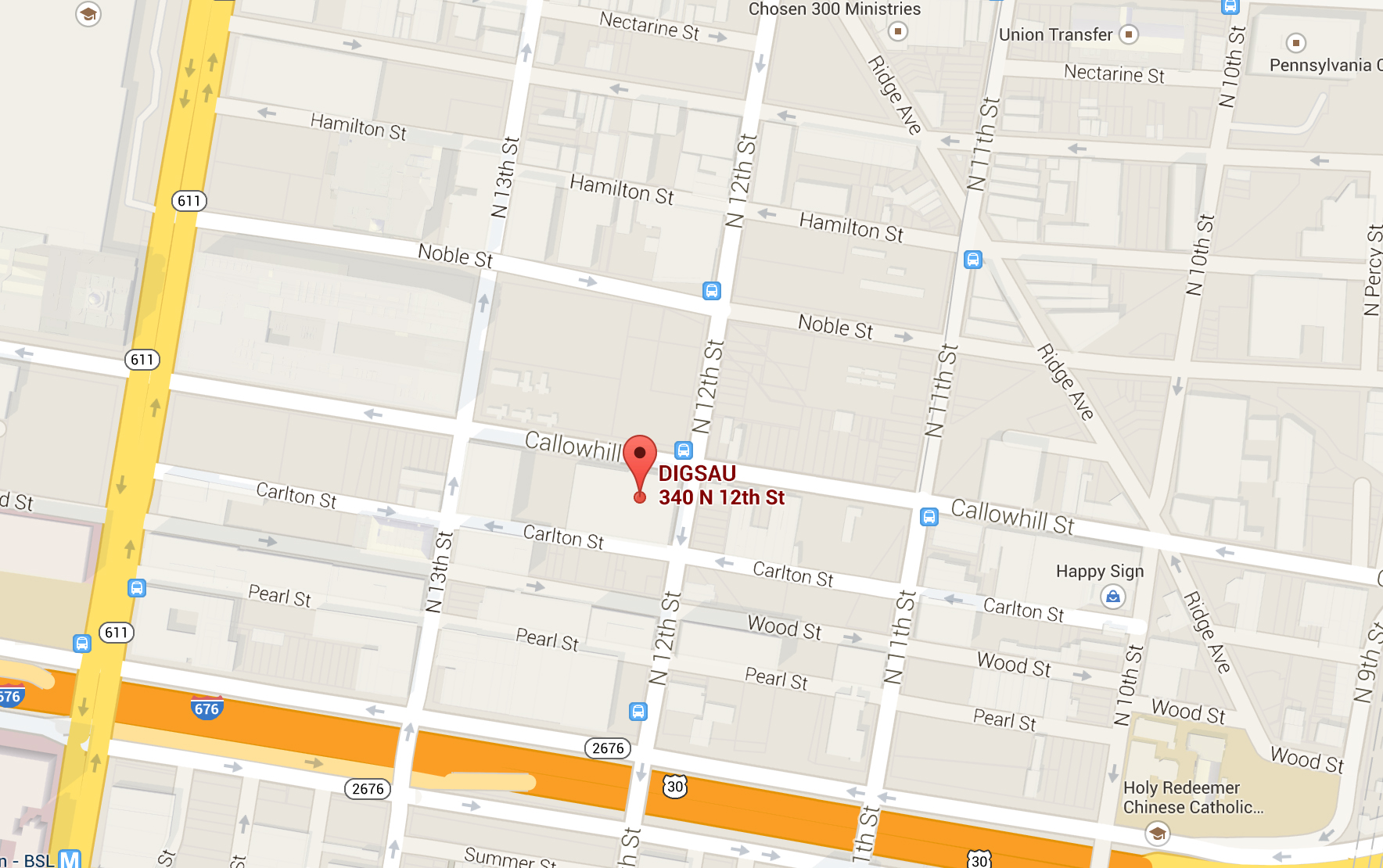 If you would like to be considered for an internship or full-time position, e-mail a cover letter, resume, references and portfolio to employment@digsau.com as one PDF document.  Please limit attachments to 2MB.  We will respond to you should the appropriate opportunity be available.  No phone calls please.